WHAT'S NEW AT MODERN QUILT STUDIO

There's always something new going on at Modern Quilt Studio. Check this page for updates on exciting news and events,
plus ways to get involved! Also, don't forget to like the MQS Facebook page and follow us on Pinterest for more frequent
updates and fun activities like the ones below. And don't forget to check our our Specials page for limited edition offerings.


We've added dozens of additional solids to our shop.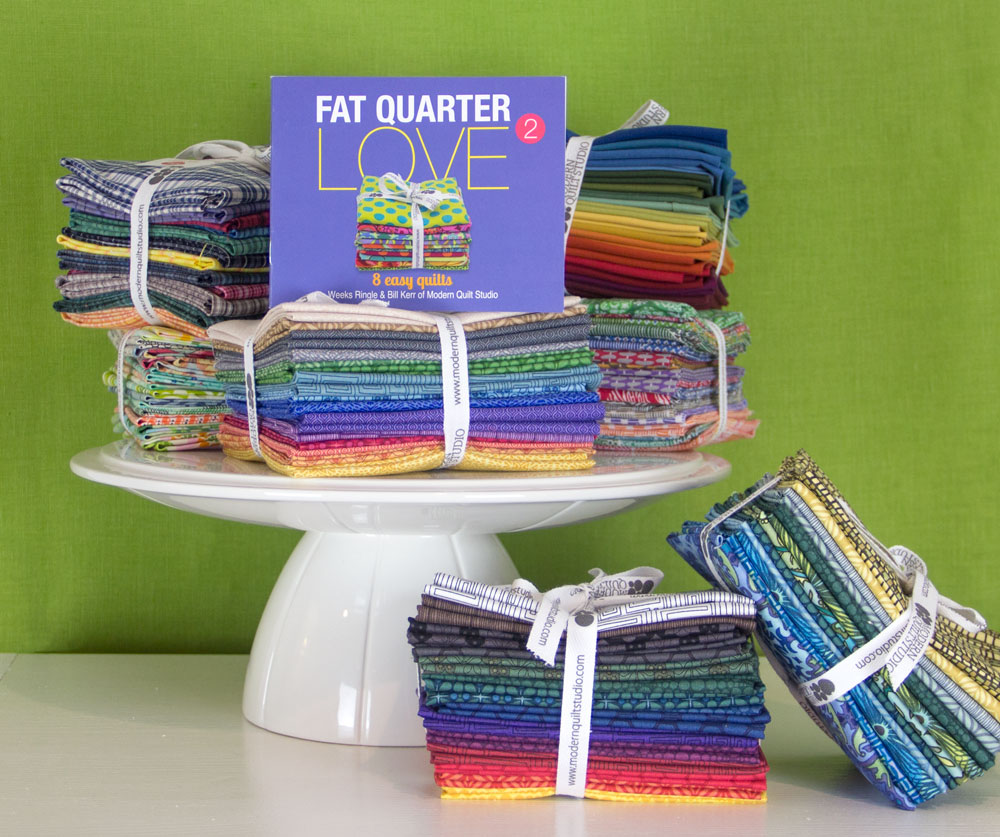 Fat Quarter Love 2 is the new follow up to our best selling Fat Quarter Love. With eight easy patterns and a low $10 price, it's a bargain. Our other recent publication, Magic Inch Quilts, is now available and will be featured in a two-part series on Nancy Zieman's PBS television program, Sewing With Nancy. The programs will be made available to all PBS stations on December 19 & 26, 2016 and again on: June 19 & 26, 2017. Each station determines when they air programs and have up to three years after the dates listed above to air them. Phone numbers for your PBS stations can be found here. Contact your local stations near the above dates to ask when they air: Programs #3020 & 3021 (a 2-part series) (This # is important when calling PBS stations.) Program title: Magic Inch Quilts If those times or locations don't work for you, you can also view online at www.nancyzieman.com.